Director's Message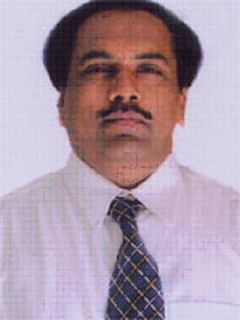 Dear Students
I am indeed very happy to note your interest of joining our University. YCISSSR is a centre of research and training with a multi-disciplinary approach. The primary objective of the Institute is to prepare a cadre of researchers and management functionaries. It has the objective of undertaking research studies and impart training in the areas of research and training Currently the Institute offers the professional training in the field of management and social sciences. At present there are three courses viz., Master of Business Studies (MBS), M.Phil. in Social Work and Ph.D. in Social Sciences and Social Work.
The Institute has the experienced teachers, well equipped computer lab, library and information centre and the ultra-modern teaching equipments. The co-curricular and extra curricular activities are the special features of the Institute. The students are encouraged to participate in the cultural and sports activities organized by Bharati Vidyapeeth Deemed University and other institutes of higher learning in Maharashtra and other parts of the country. Placement cell and the Alumni Association are the other two important features of the Institute.
I welcome all those students who desire to take admission to different courses of the Institute. I hope that your stay in the campus will be comfortable and enriched.
Dr. B. T. Lawani,
Director